Gp Capt Noel Moitra
VM
An alumnus of Loyola School and Junior College, Pune, I hold a Diploma in German, obtained in 1972 from Goethe-Institut at Max Mueller Bhavan, Pune. A linguist, I speak French, Hindi and three other regional languages.

Passed SSLC Exam with Distinction.

1st in UPSC Selection Exam for the National Defence Academy.

1st in NDA Air Branch Cadets written tests.

1st in Flying Instructors School, Tambaram, Chennai.

Bagged Majithia Trophy with record marks that still stand.

The Majithia Trophy Presented by Air Msh

l BW Chauhan

Inducted MiG-21 bis in 1976.

Fastest 1,000 hrs on the

MiG-21

bis.

Appointed sub-editor for the Air Force Flight Safety Magazine

Inducted Mirage 2000 aircraft in 1985, after a 10-month training period.

Only pilot to induct 2 types of aircraft.

Fastest 1,000 hours on the Mirage 2000 in the world.

Edited all IAF Coffee Tables from 1990 to 1996.

Staff Officer to 2 Air Chiefs.

Edited all that they wrote, from important letters to newspaper releases, compliments to obituaries.

Did 11 months flying cross-training in Germany.

Commanded a Mirage 2000 Squadron.

Awarded Vayu Sena Medal in '9

3

.

Only pilot to have fired a S-530D BVR missile; it costs as much as a Mig 21.

Base Cdr at that Station, with 15,000 heads.

1st in Staff College Entrance exam.

Did Staff Course in UK.

Did my BBA in the UK (University of Reading).

Did AREA Course in Japan.

Post-retirement, joined a publishing firm, Contact Communications and started commercial journalism, both writing and editing.

Raised its Technical Magazine to a level where it was

rated

an excellent Asian Technical Magazine at IMB, Cologne.

Worked with a leading global aerospace and air armament concern till 2010.

Freelance editor/writer today.

Equally fluent in both UK and US English.
MORE INFORMAL DATA
Preliminary Data:


Ø

Intelligent, sharp, hard working, focused, punctual, work oriented and a team player.
Ø

Invariably ranked first, since cadet days in 1967, in ALL courses undergone.
Ø Professional Military Pilot with 33 years of experience in the Indian Air Force (IAF).
Ø Became Instrument Rating Examiner on MiG-21 aircraft.
Ø

Instructor in Flying and Flying-related subjects since 1980. Ranked 1st in the entry course.
Ø

Tested air/ground crew on Mirage-2000 aircraft as sole Air Force Examiner for 5 years.
Ø Did my A-1 Instructional Rating on Mirage-2000 aircraft.
Ø

Staff Officer to two Air Chiefs, the highest and most prestigious post in that rank (Lt. Col.).
Ø

Wrote over six speeches/obituaries/prefaces/messages/presentations, etc. for both daily, 6 days a week.
Ø

Specialist in editing and formatting mainly official letters and documents, as well as memos, minutes and reports.
Ø

Considerable HR experience, commanding a Flying Squadron and later as Base Commander at an airbase housing 15,000 bodies.
Ø Awarded VM (DFC) 1993
Ø

Widely travelled, with 62 countries visited, before and after Service.
Ø

Only pilot in the IAF to induct two new types of aircraft.
Ø

Fastest 1,000 hours on both types.
Ø

Wrote a Service Paper on gainful employment of Air Combat Missiles, another first.
Ø

Acclaimed specialist in Low Intensity Conflict. Have written a thesis, unfortunately 'classified', on that subject.
Ø

Have appeared on radio talk shows on the Kashmir issue.
Ø

First writer on a new airflow control device. It has been included in the Aerodynamics Syllabus for aircrew and is available at http://vortilons2.blogspot.com/; Part 1 is at http://basicaerodynamics.blogspot.com/
ACM SK MEHRA, CHIEF OF AIR STAFF CONGRATULATING ME ON CROSSING 1000 HOURS ON THE MIRAGE-2000
Ø

Master of Ceremonies at all types of occasions, including Ceremonial like Parades, Awards Functions, etc. Commentator at Field Hockey, Soccer and Tennis matches. Commentator at IAF Republic Day Flypasts for 12 years.
Ø

Have absolute command over the English language and the nuances, inflections and subtleties that differentiate the exceptional from the excellent (Nickname: Thesaurix).
Ø

In my spare time, taught the English language in a syllabus-oriented open forum for airmen. Gave one-on-one tuition to promising students.
Ø Quizmaster at Scindia School for a bi-annual all-India High School meet for 6 years
Ø Did my Masters in English Literature.
Ø

An Indian native English speaker, I have done my education and over 95% of my work in Queen's English.
Ø

Equally at home in US English.
Ø

Speech and Content writer of repute.
Ø

After retirement, edited 3 trade magazines for 4 years -TrendFusion, StitchWorld and ApparelOnline.
Ø

Wrote Academic/Technical articles while editing and proofreading magazines, pamphlets, novels, novellas,

academic & other non-fiction educational works,

theses and website content.
Ø Responsibile for the proofed content of the company's two websites.
Ø

Specialist on the WTO, particularly on the Agreement on Textiles and Clothing (ATC) and all restrictions thereunder(quotas); Corporate Social Responsibility (CSR); the ISO 9000 family of quality control mechanisms; ILO's SA 8000, etc.
Ø

Founder member of StitchWorld International Forum of Technologists (SWIFT), which examined, among a host of other issues, what was amiss in Indian workplace ethics, motivation, HRM and the tricky issue of gender discrimination.
Ø

Have written over two and a half million words and edited over fifty million

.
Ø

Edited pamphlets, novels, novellas, academic & other non-fiction educational works.
Ø

Did my Masters in Defence Science.
Ø

My last job required me to write Military Aviation Concept and White Papers for my employer and prepare Powerpoint Presentations for them. I drew US$ 3000 per month for 12 hours per week. My contract expired in July 2010.
Ø

Read speak and write German fluently.
Ø Teach Personal Finance at Sriram High School two hours a week.
Ø
Guest Lecturer in English Literature at Deshbandhu College,New Delhi.
Ø

Help non-native English speakers get exceptional grades.
Ø

Married in 1979. Wife
holds a Masters in Sociology and assists me if required.
Ø

Have a son, an MBA/BTech, working with AT Kearney in Manhattan, NY, USA.
Ø

Have a daughter, who after 1½ years in the Hospitality Industry, two years with Kingfisher Airlines as an in-flight cabin assistant, teaches in Sriram School, Gurgaon.
Ø

I have no encumbrances of any sort.
Congatulated by the Base Cdr on landing after crossing 1000 hrs on type
Are you interested in becoming an Internet Marketer?
CLICK HERE
1
Air Marshal S Mukerji, IAF 91-11-23010231; 91-08130622333
Air Marshal SC Mukul, IAF 91-11-23010231; 91-09717796790
Mr. D Mohindra, Editor-in-Chief, Contact Communications 91-11-24602283
Leaked software really works...
Hi,
This software can bank you $545,725 in just 31 days...
This is real and is happening as we speak.
Submit your site for free to 300 web directories, 300 article directories and 300 social bookmarking sites with Quickregister.net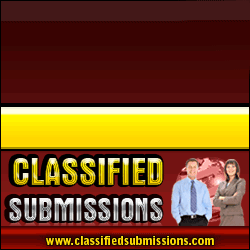 MY CHARGES
This Blog Is A Verbatim Copy Of http://academiaunlimited.in
(The website was brought down by repeated DOS attacks)
If you find even one instance of plagiarism, I will not charge you for the assignment.

Review of skills:
Copywriter, writer / editor, copy editor, proofreader, rewriter; Switchover between US & UK English and vice versa; Indexing and Glossary; Check and correct spelling, grammar, sentence structure, punctuation, consistency, word usage and flow;
Editor reviews and sales pitch; Swipes; Office 07.
This site(http://thesaurix.blogspot.com) is Ranked No.1 by Google India; my nick name 'Thesaurix' is entry no 1 on Page 1 and my name proper figures more than 220,000 times.
Now that you have an idea about me, let's talk money. If you entertain any cheap notions, you are at the wrong site. Goodbye.
"Annual financial figures for 2011-12, released by Elance.com show that Gp Capt (R) Noel A Moitra is in the top 1% in terms of rates charged for his work ($930 per client), a reflection of his exceptional skills at meeting the complex demands of a very selective clientele." For 2010-11, it was $695 per client.
Scroll down to my two preceding posts which describe my profile comprehensively.
Category 1: Writing fully researched articles
Non-formatted articles:

Ø US$ 12.00 / GBP 9 up to / per 300 words.
Ø Increments* of US$ 4.00 /GBP 3 per 100 words.
Ø Hourly rate $48.00 / GBP 36.00
Formatted but not Referenced articles
:
Ø
US$ 1

5

/ GBP

12

.0
up to / per 300 words.
Ø Increments* of US$ 7.50 / GBP 6.00 per 150 words.
Ø Hourly rate $54.00/GBP 45.00

Ø CV, cover letter or resume rewriting: $60.00/hour
Formatted and Referenced articles
:
Ø
US$ 25.00 / GBP 20.00
up to / per 300 words.
Ø Hourly rate $60.00/GBP 50.00
Ø Academic Reports:
US$ 25.00 / GBP 18
up to / per 300 words.

Ø Reference List US$ 1.25 / GBP 1.00 per reference.


Category 2: Editing zero-research articles
Ø Simple copy editing: US$ 8.00 / GBP 6.00 per 300 words.
Ø Simple editing in hours: US$ 24.00 / GBP 18.00 per hour.
Ø Editing formatted articles: US$ 16.00 / GBP 12 per 300 words.
Ø Bibliography and/or References Cited page: $1.25 / GBP 1.0 per reference.
Ø Increments* of US$ 1.25 / GBP 1.00 per 50 words.
Ø Rewriting: $12.00 per 300 words.
Category 3: Copywriting
Ø Sales Pitch and Sales Page Creation: $0.15/GBP 0.10 per WORD
Category 4: Data Entry
Ø
Simple Data Entry: US$ 35.00 per hour.

Ø MS Excel Spread Sheets and Database Management System: US$ 60.00 per hour.
Category 5: Oratory
Ø
At Indian Forums: Rs. 30,000 for 15 minutes.

Ø Overseas: $ 4,500 for 15 minutes.
Ø Powerpoint Presentations: Rs. 3000/- or $80 per slide. On PD/DVD/CD, as required.
Category 6: Indian Agencies
Ø

33% discount in Category 1 & 15% discount in Category 3.



Ø

Rs. 500 per 1,000 words or Rs 175 per 300 words in Category 2.



Category 7: SEO Enrichment

Ø 10% extra for International clients and 5% extra for Indians.
Category 8: Customized Articles
Ø Variable. Depends on exclusivity and specs of article.
Category 9: Ghostwriting
Ø Basic charges as listed above. Additional 2.5%
royalty on commercial products.
Category 10: Glossary and Indexing
Ø
I
ndexing: US$ 1.0 per line.
Ø
Glossary: $1.50 US per definition.
Guarantee
Totally Plagiarism-free material. I have software installed on my computers.
Invariant time schedule.
Font: Calibri 12
Contact me at noel.moitra@gmail.com
ISD Phone: 91-124-4285195
Mobile: 9871862976
Note:

I do not work on Sundays.
I do not transcribe, unless critically necessary. I charge $1.00 per
minute.
Build web links and find out your google page rank.
Keep scrolling down-its a lengthy profile.
EASY MONEY MAKER: FREE-YOU CAN DO IT. JUST TRY!!!
Freeads
Freeads with over 200,000 free local classified ads with classified advertising for everything in your local area. Post adverts or search for free stuff, puppies for sale, kittens for sale, used cars for sale and much, much more - quickly and easily.

The Stendulkar Paradoxes
1. "When the US Economy improves, college enrollment drops."
2. "Non-standardization and non-compatibility definitely assure monopoly."
Search Engine Submission - AddMe
Tweet

Online Casino